SORRY ABOUT THE HALF PICTURES. I HAD TO COPY OVER FROM PHOTO BUCKET AND I HAVE NO CLUE WHY YOU CAN ONLY SEE HALF
I DELETED THE PHOTOS FROM MY CAMERA BY ACCIDENT
Ok last night I used my large pressure canner to cook up a ton of sweet potatos. Then I hand peeled them because the peel just falls off. And I ran them over with a mixer.
I plopped them out on to parchment paper on my drying trays...all 10 of them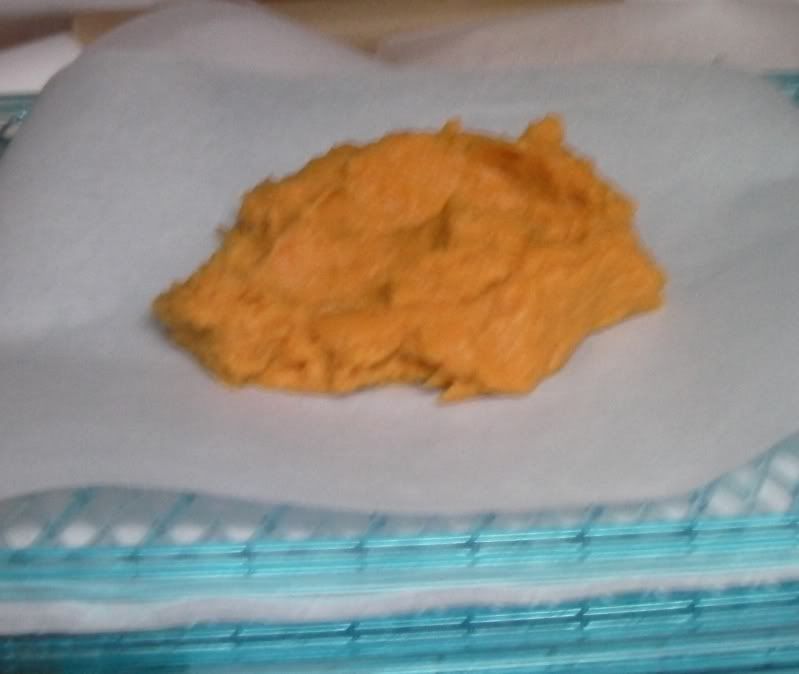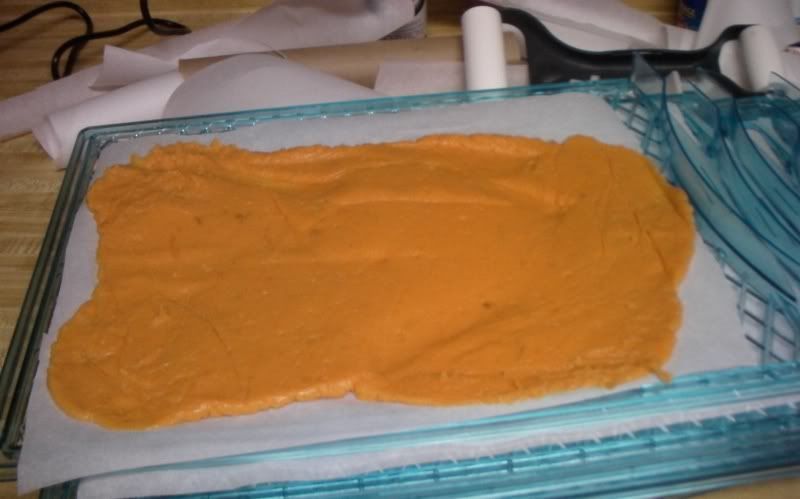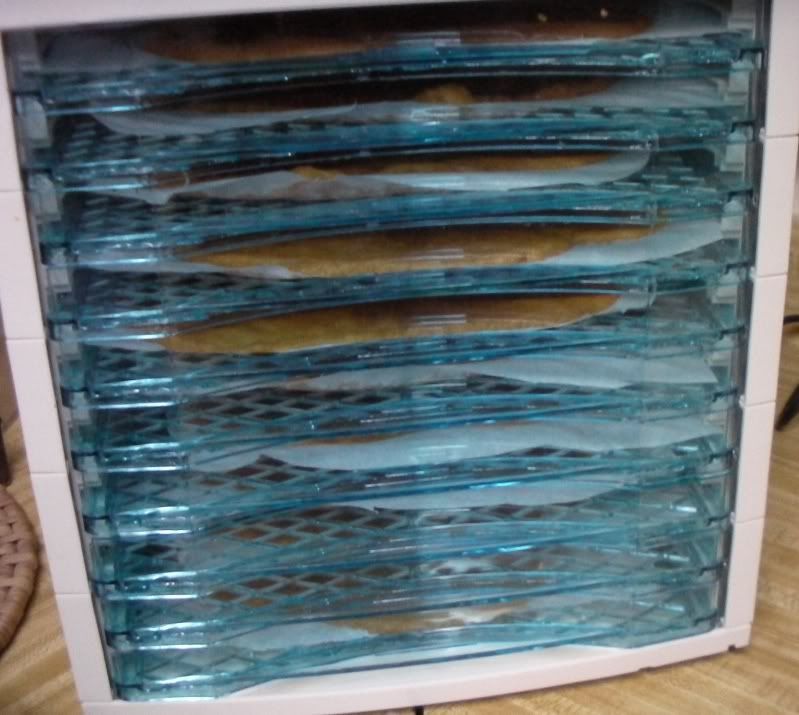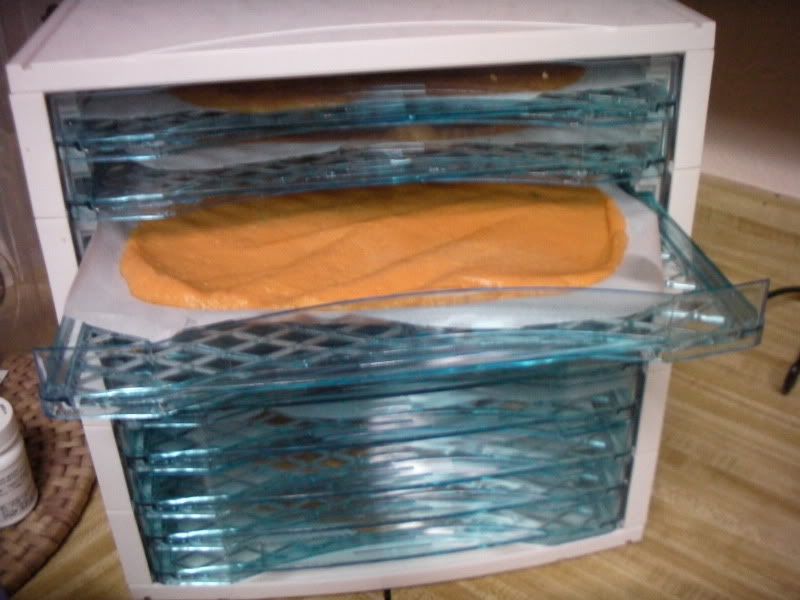 Turned it on 125 and turned it on. Sweet!
Here is what it looked like after 10 hours. I could never have done this in my old dehydrator. It would have molded w/out the fan circulating the air.
I have about 30 more pounds to go!
Now if I could only find some pumpkins! Where do they all go after halloween?